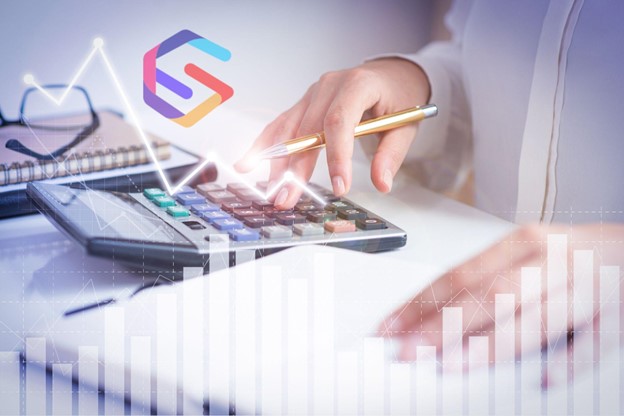 The subscription economy has soared during the previous ten years. As a result, millions of customers today subscribe to tens of thousands of goods and services in every sector.
Nearly every business offers subscription services, and some of the most well-liked ones are Netflix, Amazon Prime, and MasterClass.
The subscription economy is expected to rise to $1.5 trillion by 2025, thanks to increased consumer demand.
Subscription Economy
Zuora's Subscription Economy Index introduced the concept of the subscription economy.
The term "subscription economy" refers to the broad pattern of companies moving away from the traditional pay-per-product strategy and toward a subscription business model. Offering consumers recurring memberships in exchange for continued access to an item or service is what the subscription model entails.
2023 Stats on the Subscription Economy
By 2025, the subscription economy is projected to reach $1.5 trillion.
It has been a common trend that consumers gravitate toward the subscription purchase model. As a result, the subscription economy has expanded by 435% over the last nine years and is expected to reach a market size of $1.5 trillion by 2025.
Digital subscription businesses have a $14 trillion market cap.
An online product or service is known as a digital subscription. And the cumulative market capitalization of all digital subscription businesses is currently $14 trillion.
Subscription-based companies have expanded 4.6 times quicker than the S&P 500
Traditional businesses have lagged behind subscription-based ones in terms of growth. However, the Zuora Subscription Economy Report is evidence that subscription firms have grown 4.6 times more in the last ten years than the S&P 500 firms.
Of all digital subscriptions, 53% are consumed in the United States.
The United States uses 53% of all digital subscriptions. Europe's total consumers account for 21% of the overall digital subscriptions. This is lower than half of the United States' proportion.
Subscription Economy Trends
What causes subscribers' churn?
The churn rate is a statistic that shows how many current customers are canceling their subscriptions to the business. Therefore, it is one of the most important criteria to consider when evaluating the effectiveness of subscription businesses.
For membership businesses to expand, their customer attrition rate must be lower than their client acquisition rate.
The average churn rate varies by industry, and according to Recurly, the top churn rate is 10.54% for the Box of the Month service.
2. Why should subscribers choose you?
The simplicity of cancellation is one aspect customers take into account before signing up for a new product or service. In addition, many clients are trying to find a risk-free approach to test the subscription service.
According to the exploration by Brightback, 80% of guests claimed they would be more inclined to test out or buy a new subscription if they could cancel it online.
Additionally, according to Brightback, 80% of customers said they were less likely to make another purchase if they had a terrible canceling experience with a company.
3. Why should subscribers stay with you?
Businesses frequently incentivize consumers who attempt to cancel their subscriptions to persuade them to stay. This is for a good reason—incentives provided throughout the cancellation process have been shown to cut cancellations by 32%.
According to the same Brightback analysis we previously highlighted, offering a discount was the most successful strategy for keeping consumers, as it successfully kept 49.13% of them from canceling.
Giving consumers account credit, presenting a downgraded plan, and suspending programs are other effective retention strategies.
4. What are the traditional industries that transition to subscriptions?
Recurring billing is not a novel idea, and the SaaS sector did not develop it either. However, a generation of adaptable consumers who prefer subscriptions to purchases is making subscription-based models more and more relevant.
Television is one of those industries that has transitioned to subscription-based video streaming. A desire for flexible media is being met by companies that can allow viewers to stream movies on demand.
5. Why do globalists prefer subscriptions?
One of the numerous advantages of a subscription business model is that enterprises don't have to feel restricted to specific geographic areas, especially for consumer-facing services.

Your subscription business will be well-positioned to grow operations if your subscription billing platform supports all major worldwide currencies, such as the U.S. Dollar, Euro, British Pound, and Japanese Yen.
6. Is Premium Video Monetization Platforms subscription the future?
Subscriptions are positioned to upend the established business model, which explains why more companies choose subscription services over one-off purchases. The following are some advantages of switching:
Frictionless Product Delivery, Maximized Revenue Potential, and Reduced Customer Churn are the reasons why the subscription model is here to stay.
7. Subscriptions offer the best-personalized experience
Because they encourage customers to make almost three times as many orders as non-subscription shops, subscription-based businesses grow their sales 5.5 times faster than S&P 500 corporations.
Executives change their attention from attracting new customers to keeping existing ones due to subscription models, which triple the typical customer's lifetime value.
Personalization is not only made possible by retention-based business tactics, but they also strengthen it.
8. U.S. households will knock out traditional T.V. subscription
By the end of 2023, most U.S. households will have paid T.V. subscriptions. As streamers sign agreements for live sports programming and roll up ad-supported membership packages, the streaming landscape will keep evolving. These elements make it more and more appealing for homes with complaints about cable T.V. to cut the cord finally.
9. Subscription models will be pivotal to businesses
When items are on a subscription basis, members can budget for them consistently and suspend them when money is tight or realize they aren't using the service as frequently. TrackMySubs is a powerful to tool to manage subscriptions. Consumers can save money by signing up for multiple services rather than purchasing single things. Many customers are accustomed to subscriptions and appreciate the advantages of "temporary ownership."
10. Enhancing lasting relationships
We've seen a significant change from traditional to subscription models in content consumption as more clients want a workable subscription experience that is also inversely accessible and flexible. In response to this trend, businesses adapt their business models as customers assume new costs. We're now seeing consumer behavior attached to subscriptions like never before. The demand for businesses to keep customers who get familiar with their brands in these situations is decreasing. All credit goes to the efficiency of the subscription economy that builds long-lasting relationships with customers.
Wrapping Up
Several indications indicate that a subscription economy has grown as a gigantic ecosystem, particularly for content consumption. Customers are frequently too connected to commit to a product; thus, obtaining services through recurring billing is more convenient.
The convenience, functionality, scalability, predictability, and sustainability of a subscription model make it the number viable solution among the global audience. That is a significant reason why the subscription model and SVOD Revenue Strategies are intended to stay and evolve into a further amped-up service in the near future for creators and audiences alike.
Author Bio
Hi, I'm Vignesh, an entrepreneur and growth hacker helping online video content creators create powerful content that propels their growth and increases their revenue online with video monetization strategies.