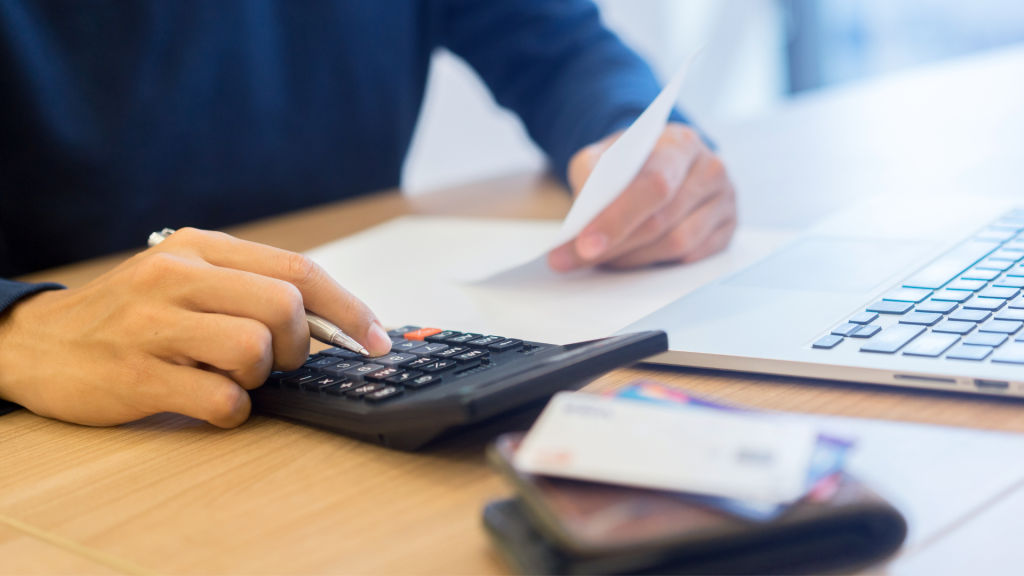 by Joy Gomez
Do you dream of becoming an entrepreneur? Sure, it is challenging. But the rewards are way greater than the plights you have to endure along the way. So, if you have been thinking about starting your own business, let no obstacle hold you back. In this article, we help you with a trivial issue that might be one of the biggest roadblocks in your small service business entrepreneurial journey—-managing finances.
Starting your own business is always a daunting task. It is even more challenging is keeping it up and running. Most businesses fail to do so because they often lose track of their finances. According to a study, 20% of new entrepreneurs fail to keep their doors open within just two years, 45% cannot even cross the 5-year mark, and a whopping 65% close within the first 10 years.
Data from the Bureau of Labor Statistics (BLS) indicate that the statistics have been rather consistent since the 1990s and haven't changed much over the years. While there are several reasons why new businesses fail, poor financial management is definitely one of the major contributors to this problem.
With that said, is there a way to avoid this issue?
Of course there is!
In this age of innovative technology, you can leverage various digital tools to make your business processes more efficient and ensure sustainability. And if you are planning to start a service-based business, you are in great luck! Today, the market is overflowing with amazing software and mobile applications that could dramatically improve the various aspects of field service management, including financial management. But the most promising of the lot is undoubtedly the field service management software.
Let's see how this amazing piece of innovative technology can help you with your finances.
What is Field Service Management (FSM) Software?
Field service management (FSM) software is a comprehensive digital tool designed to help your small service business optimize and streamline business processes. Essentially, it is a cloud-based, mobile-optimized software application that automates the day-to-day tasks of a field service company, such as scheduling, dispatching, monitoring, routing, inventory management, payment tracking, reporting, document management, estimating, billing, and invoicing.
The software is typically developed to help create seamless collaboration between the field technicians and the back office and, thus, optimize field operations to increase productivity, transparency, scalability, and overall efficiency of the workforce. As such, it is an all-in-one solution for both new and experienced service business owners to enable a smooth workflow, enhance profitability, and ensure sustainability for their enterprise.
How FSM Software Helps New Entrepreneurs Manage Finances
As explained, signing up for an FSM software solution brings great advantages for service business owners. In a nutshell, this software automates and streamlines practically every administrative task and thus makes running a business easier than ever.
Among its various advantages, FSM software can also help new entrepreneurs manage their finances in several ways. Here is how.
Expense Tracking
FSM software can help service businesses track their daily, monthly, and yearly expenses as well as categorize them. Thus, it provides a deep insight into the overall finances of a business, allowing for informed decision making on cost control.
Invoicing and Payment Processing
FSM software enables field technicians to create invoices and send them directly to the customer right from the job site. It allows the company to get paid instantly and maintain a healthy cash flow. Even if you are not paid on the spot, FSM software can also help you with real-time payment tracking so that no invoice goes overlooked and no opportunity to make a profit is missed.
Accounting and Bookkeeping
Perhaps the most crucial aspect of financial management in a business is accounting. FSM software solutions can help you with that too. Most software applications support integrations with leading accounting software like QuickBooks, Xero, FreshBooks, Zohobooks, etc., which streamlines accounting and bookkeeping for you. This also eliminates double entry and manual errors, making your financial statements more efficient.
Budgeting and Forecasting
Many FSM software solutions also provide advanced capabilities with which you can create accurate budgets and financial forecasts. This helps startups stay in control of their finances.
Payroll
Another crucial aspect of financial management is payroll processing, and FSM software can help you with that as well. It automates payroll calculations, direct deposits, and tax calculations. It also ensures that your employees are paid on time, thus avoiding any backlog that can become a burden for you in the future.
Financial Reporting
FSM software enables you to generate customized financial reports, such as balance sheets, profit and loss statements, and cash flow statements. This valuable information provides you with a clear overview of your company's financial health and helps you stay prepared for any unprecedented mishap.
Tax Compliance
With FSM software, preparing for the tax season becomes a breeze. It simplifies tax filing and allows new businesses to meet their tax obligations on time, thus reducing the risk of hefty fines and penalties.
Remote Access
Most FSM software systems are cloud-based, which means business owners and managers can access the data saved on the system from anywhere, at any time. This makes the process of monitoring and managing administrative tasks, including financial management, extremely convenient.
Scalability
One of the most critical aspects of managing finances in a startup is the lack of vision and resources to scale the business. But if you have access to a FSM software tool, you can easily scale your business, accommodating an increasing volume of transactions, an overflowing amount of financial data, a rising number of employees and their payroll, and other complex financial needs as it grows over time.
Reduced Overhead Costs
FSM software solutions can transform your business into a completely paperless one. Thus, it can significantly reduce overhead costs and save you a ton of money, which can be a great blessing for your company's financial health.
Wrapping Up
To sum up, one of the most efficient ways for a small service business to manage finances is to use FSM software. By leveraging this fascinating digital technology, new entrepreneurs can improve their financial strategy with enhanced efficiency, accuracy, and control. It also provides them with valuable financial insights so they can make more informed, data-driven decisions to ensure long-term success.
This, however, is not the only piece of innovative technology that can help entrepreneurs with their finances. Remember, most FSM software solutions are subscription-based, meaning you'll have to pay a monthly or yearly subscription to keep leveraging their advantages. Now, what happens if you forget to pay for the subscription? You'll simply miss out on the benefits!
Don't worry! We have that covered as well. With TrackMySubs, you can keep track of all your subscriptions on a single platform. TrackMySubs sends you customized alerts before a subscription ends, so you either pay them on time or unsubscribe if you don't need them anymore. This way, it also enables you to avoid unnecessary charges.
So, what are you waiting for? Find out more about these amazing software solutions and kickstart your journey to becoming a successful entrepreneur. The sky's the only limit!
Author Bio
Joy Gomez
My world is made up of codes. It is the central element that drives my universe. I am a self-taught, process-driven programmer with a creative bent of mind. Since I was an engineering student, I dreamt of creating something unique. To satiate my creative appetite, I took to coding. Blessed with abundant support and generous scholarships from my employers, I simultaneously worked full-time and pursued my dream. My passion and high productivity helped me in my journey as well. Finally, I created Field Promax to follow my drive of coding and streamlining processes; and do more of what I know best—coding.