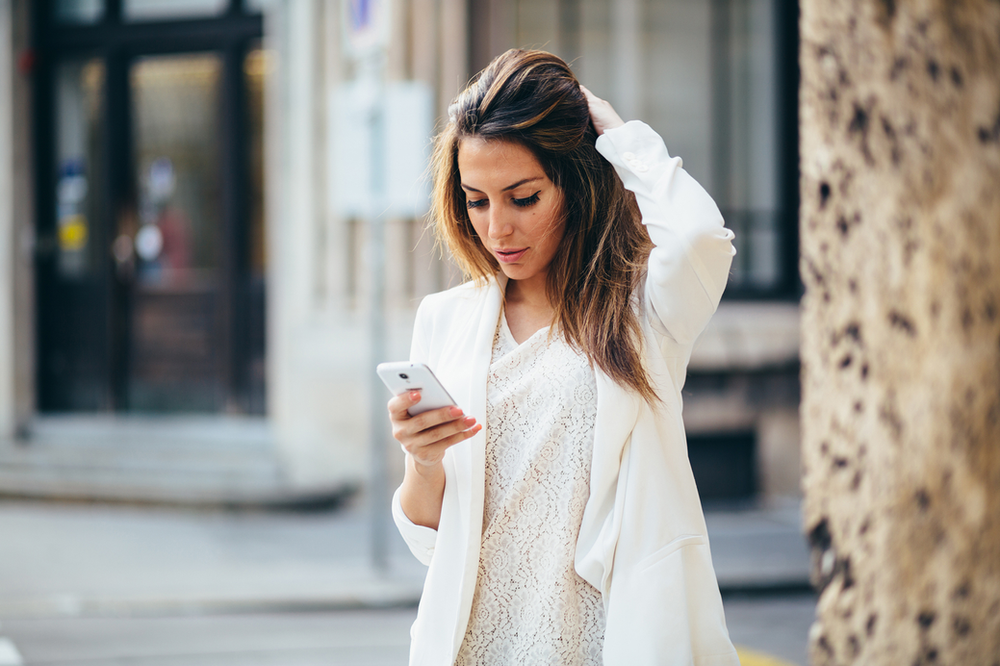 Read the Reviews & Try Before You Buy
This judgemental attitude applies to more than just the dating scene. But it can work out to be just as expensive if you don't take the time to do your research.
When you are choosing online tools for your business, you have to be discerning and critical. And that's not easy if you don't first investigate and try a product first before you purchase it.
You don't want to keep buying up subscriptions for software that you end up abandoning as you search for the best product. It'll suck up all your funds, waste your time, and interfere with your productivity.
So as the title of this article suggests, you need to take a two-pronged approach to buying app subscriptions online.
Prong 1: Read The Reviews.
The great thing about reviews is they're usually given from behind a computer screen. Which means they'll be brutally honest. No one cares about offending an app.
The app creator might be in a room somewhere alternating between fixing bugs and sobbing, but you'll get to benefit from other users' experiences. And you want the opinions of the unbiased.
So do your research. What do you need this app to do for you? Does it need to have loads of advanced features or just a few basic ones? What does the interface look like? Does the website explain the product comprehensively? What does this app cost compared to other's like it? Are there any bugs or integration issues? Where does this online tool rate compared to other similar products?
When users write reviews, they will usually answer at least a few of these questions.
But you need to think about what your own questions are. What are you looking for in this particular product? And then search for reviews that give you the answers your looking for.
Perhaps you want an accounting product that just has some simple budgeting tools and invoicing capabilities, but the product you've found has multiple functions you'd never touch and costs hundreds per month. Don't be seduced by a product that just looks great and has positive reviews.
Just because an app has received great reviews does not mean it's the right product for you. You still need to look at the functionality of that product and decide if it applies to your business. Just because the best of the best are using it, doesn't mean you should.
Perhaps later on when you've expanded and have a staff and cash rolling in, something fancier will be appropriate. But you might want to wait for the fancy cash before getting the fancy thing.
There will always be something great to suit your current budget. Having said that, you also don't want to be too forgiving. If you're looking at purchasing a product because it's only 40 cents a month, but every review is asking it to burn in hell, you might want to aim higher.
The other important thing to look out for is the sort of things users complain about. Does the product crash and lose your data? Is there an easily accessible helpdesk to resolve problems when they arise? What do reviewers say about the product owners? And most of all will this product actually improve your productivity, or create more work for you?
Prong 2: Try Before You Buy
So this might seem like an obvious one, but when you try online tools you need to have a plan of attack.
Firstly, check out what the trial period is and decide if you can adequately test the product in the trial time offered. For example, you might do a monthly pay run but the accounting app you want to try only has a 7 day trial.
You're not going to be able to get through a monthly cycle before you'll need to purchase that product. There are some tasks that you'll need the app for that the trial length wont give you time to test.
You will need to decide if you're willing to risk taking the chance that it will all work as you hope, or perhaps try a product with a 30-day trial instead.
The 30-day trial is probably the most useful to you, but it will depend entirely on the type of app you're looking at. For something that you use often for the same tasks over and over, a 7 or 14-day trial might be enough.
Before you commit to these trials, have a think about how you're going to make the most of it so you can get the greatest benefit. What are you going to need this product for? How can you try each feature available for the functionality you need?
Does this product integrate with other apps you've already purchased?
This is quite important. Don't forget to consider that some apps can't exist simultaneously. So if you've been working on one system that's been giving you problems and want to upgrade to a better one, you might have to export all your data off one system and apply it to the new one. And this can be troublesome if the new product falls in a screaming heap. You are looking at hours and hours of work just to test it out.
And this point ties back to the review process at the top. If you have thoroughly researched your products in advance, you might be able to avoid any risks when you're trialling new tools, and subsequently subscribing to them.
It's really about saving you time, money, and energy. If you have been thorough before you purchase a product and not just subscribed to the first app you found, you could prevent a lot of these issues from ever coming up.
Be Judgemental…
So judge online tools the same way you judge human tools: Thoughtfully and with a healthy dose of scepticism.
Your ultimate goal is to improve your productivity and spend less time on the little things. Do yourself a favour and read the reviews. And try before you buy.
---
Have you ever paid money for a subscription because you forgot about it and it automatically renewed or the trial ended?
With TrackMySubs you'll never forget another subscription, and you'll know exactly how much you are paying in your own currency plus so much more!