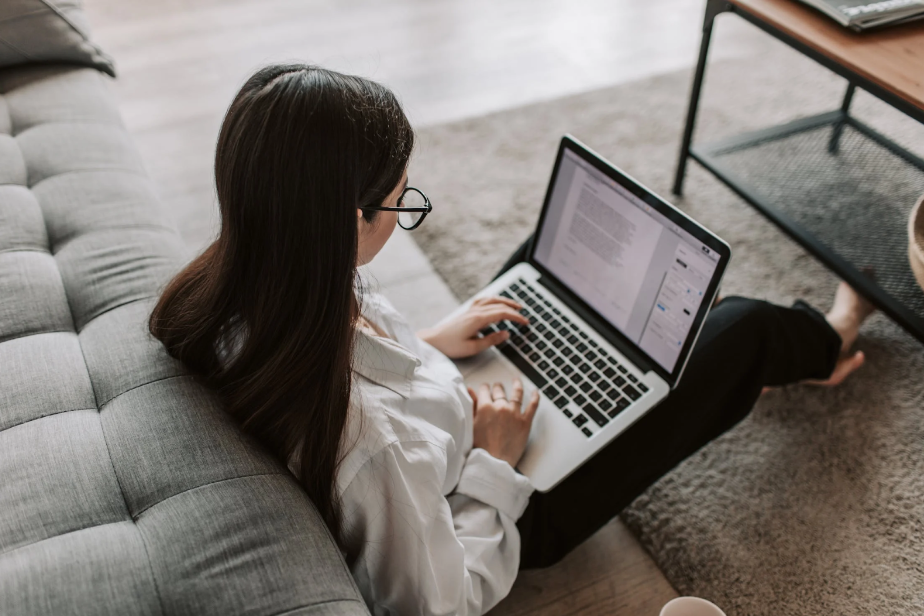 What does it mean to be a digital entrepreneur in 2023?
With technology at our fingertips, the options are limitless. The traditional business model is no longer feasible for many people, especially entrepreneurs. While the field constantly evolves, some skills and strategies will always be valuable.
So, if you're looking to become a successful digital entrepreneur in 2023, keep reading this blog post to learn five tips on how to get there.
What Is a Digital Entrepreneur?
A digital entrepreneur is a person who uses technologies to create and manage a business. This includes using digital tools like social media, website development, search engine optimization, and email marketing. It may also comprise e-commerce, mobile apps, and other forms of online marketing.
It is reported that 96% of self-employed people prefer not to return to traditional employment and work for themselves. Instead, their goal is to use technology to create customer value and digitally grow their business.
Digital entrepreneurship is a relatively new field, constantly evolving as new technologies emerge. As such, there is no one-size-fits-all definition of a digital entrepreneur. However, there are some common characteristics that many digital entrepreneurs share. These include a focus on innovation, a willingness to experiment and take risks, and a dedication to using technology to create value for their customers.
How to Become a Digital Entrepreneur in 2023
1. Define Your Niche
In today's ever-changing and competitive marketplace, having a clear niche is more important than ever. By definition, a niche is a specialized market segment. In order to identify it, you must consider what you're best at and what you can provide value in.
For example, if you're passionate about fashion, you could focus on becoming a personal stylist or fashion blogger. Similarly, if you're passionate about fitness, you could focus on becoming a certified personal trainer or creating healthy recipes.
Once you've identified your niche, it's easier to put in the work to serve your market well. This may mean creating high-quality content, developing solid relationships with clients or customers, or continually learning and growing in your area of expertise.
2. Create a Website or Blog to Serve as Your Platform
A website or blog can be a great platform for growing your online presence and connecting with like-minded people. The statistics have shown over 600 million blogs on the internet, and from the reports, this strategy has contributed to increased leads for companies.
So, how to start writing a blog?
Decide the topic you will write about
Research about it and gather valuable information
Choose your writing platform
Check out grammatical and spelling errors
Post and publish it
By creating a website or blog devoted to your niche, you can build a community of like-minded individuals who can provide support, feedback, and encouragement. In addition, having a website or blog offers you a platform to share your thoughts with the world, which means customers can build trust easier by getting to know you.
3. Start Producing Content
Content creation is one of the most effective steps in becoming a digital entrepreneur. According to 2022 statistics, there are over 200 million content creators today, and the number will most likely increase in the upcoming year.
Content can take the form of written articles, videos, or podcasts. The key is to share valued inspirational and informative resources that will attract an audience. And once you have built up a following, you can start monetizing your content by selling products or services online or using advertisement strategies.
4. Build an Audience by Promoting Your Content
Anyone with a computer, tablet and internet connection can be a digital entrepreneur. If you have something to say or sell, a global audience of potential customers is waiting for you. The first step is to build an audience for your content. You can do this by promoting your work through social media and other channels. Creating and sharing high-quality content will attract people interested in what you have to say.
Many people are implementing passive income strategies that help them get money without working for hours. For example, by selling planners, images, stickers, and templates they design on apps like Canva and Notion. There are endless opportunities to do so. All you have to do is find what you're good at and how to use your skills.
Once you've built up the following plan, you can start monetizing your content by selling or offering paid subscriptions. If you're passionate about your work and willing to put in the hard work, there's no limit to what you can achieve in this industry.
5. Offer Products or Services to Your Audience
The good news is that you have many opportunities to do just that. One way could include digital products, consulting, coaching, or other services. The online coaching industry has been booming in recent years, and it's easy to see why. People are selling their skills. By doing that, they earn income by offering valuable services to their target audience, so it's a win-win for both sides.
Another option is to advertise on your website or blog. You can also offer sponsorships or create affiliate marketing relationships with other businesses. Again, providing value to your audience and building a loyal following means more readers and potential customers.
6. Keep Growing and Expanding Your Business
As any successful entrepreneur knows, the key to success is always keeping your eye on the prize and expanding your horizons. For digital entrepreneurs, this means always looking for ways to grow your business and reach new audiences. One alternative to do this is by diversifying your product offerings or services. For example, if you only offer one type of product or service, consider adding new items that complement your existing offerings.
You can also reach new customers by expanding into new markets. For example, if you sell products online, consider opening a store or selling through new online channels. By constantly growing your business, you'll ensure that you stay ahead of the competition and position yourself for long-term success.
Conclusion
So there you have it! Our advice on how to become a digital entrepreneur in 2023. We hope you found this article useful and that it gives you the confidence to take your businesses online. If you need help getting started, keep these tips in mind, they're guaranteed to get your businesses off the ground.