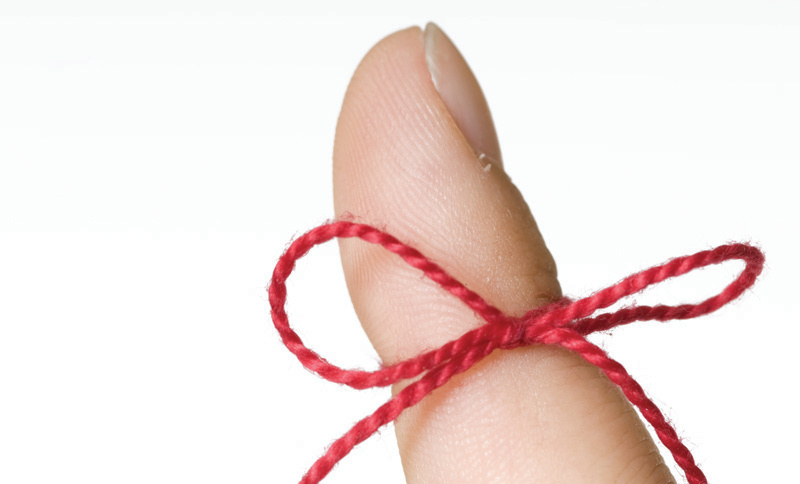 Because I forget all the things. Constantly. And maybe if there weren't so many things to remember then I'd be okay. But this is the world with which we must cope. It's gone beyond remembering your mother's birthday and your wedding anniversary. And that was hard enough, right?
I'm a classic for forgetting the due date of bills. It doesn't matter if it's the same time every month. If it's not waved in front of my face in time, I will forget that I have a huge electricity bill coming and guess who's getting a letter about a bounced payment?
Wouldn't it be great if there was something that could remind me of everything we were committed to? It's not just birthdays, it's the niggling subscription payments and utility bills that come up all over the place.
But imagine if there was some sort of awesome app that kept track of all my subscriptions and financial commitments. And even better, reminded me of what they were, when I actually needed to know? Well there is, and it's awesome.
Chances are, you are here because you're forgetful like me, or you just have too much to remember and you have a busy life to live. Me too.
Here are 3 reasons why I needed a subscription manager, and maybe why you do too.
1. To Remind Me When My Bills Are Due.
This is the most obvious reason. Remembering due dates. It's hard for me because there are so many. I have 5 different insurance payments to make every month. That's just insurance alone. I am insured for everything apparently.
But let's not forget electricity, gas, and water. The bills just keep on coming. Some are monthly, some are bi-monthly, and some just show up seemingly unannounced. But that was because I simply had no idea they were coming.
So, I really needed a bill management system that would send me alerts and remind me to put the money where it needs to go so I can pay all my bills on time.
2. To Remind Me When My Subscriptions Are Expiring.
Not everything rolls over. And I can't keep track of the subscriptions that expire on their own, or simply carry over into the next period. And it's an important thing to know.
If I didn't want to continue my subscription, I'd better have something remind me when it's due to rollover, or I'm going to be stuck paying for it. I can't afford that! And also, there's a possibility I don't want to keep the subscription at all but need time to find a suitable replacement.
And what about free trials? For some trials, they start charging your credit card the instant the trial ends. What if I didn't like the product in the first couple of days, and then just forgot to cancel the trial? That sounds exactly like something I'd do.
Having a system that sends me alerts to remind me to cancel free trials before I get charged saves me money.
3. To Remind Me To Keep My Credit In Good Shape.
This is an important one for me. I want to buy a house soon, so it's really important to keep my bank accounts infringement free. And 90% of my subscriptions are set up as direct debits. This means I need to be ready with the money in the right account on the right day. Otherwise, a bounced payment will go on my record.
And bounced payments are not a good thing. It doesn't matter if you had the money somewhere else, a rejected payment means from the perspective of a bank, you defaulted on a financial commitment. Not a good thing if you want to borrow money from them.
So, I desperately need something to remind me to move the money around to the right place to meet my direct debit obligations. This isn't as easy as just dumping all the money in the one account. I have bills debited from 3 different accounts, it's vital I get the distribution right!
So, I set up the tailored alerts to remind me which accounts to put what money.
And what is this amazing system that allows me to do all this? TrackMySubs. This website you're at right now has been a lifesaver for me. My favourite feature by far, is the alert function. I'm able to set up a variety of custom alerts to remind me what's due and when.
'Transfer $350 for electricity on to credit card for tomorrow' or 'Cancel Spotify trial, it ends in 7 days' and 'mobile phone contract is up in 2 months, get a new phone'.
I can set up the alerts in advance, and just forget about it, knowing I'll be reminded along the way, and nothing will be left to chance.
If you're like me, and find that too many of your financial commitments are slipping through the cracks, then this is the subscription manager for you. Once you've set it up, you can go back to your life.